Aluminum Storefront Construction
The experts at Diamond State Glass in Camden, Delaware know how to make a storefront durable, stylish, and long-lasting. With the right aluminum building materials at our disposal, you will be more than pleased with what we can do for your business.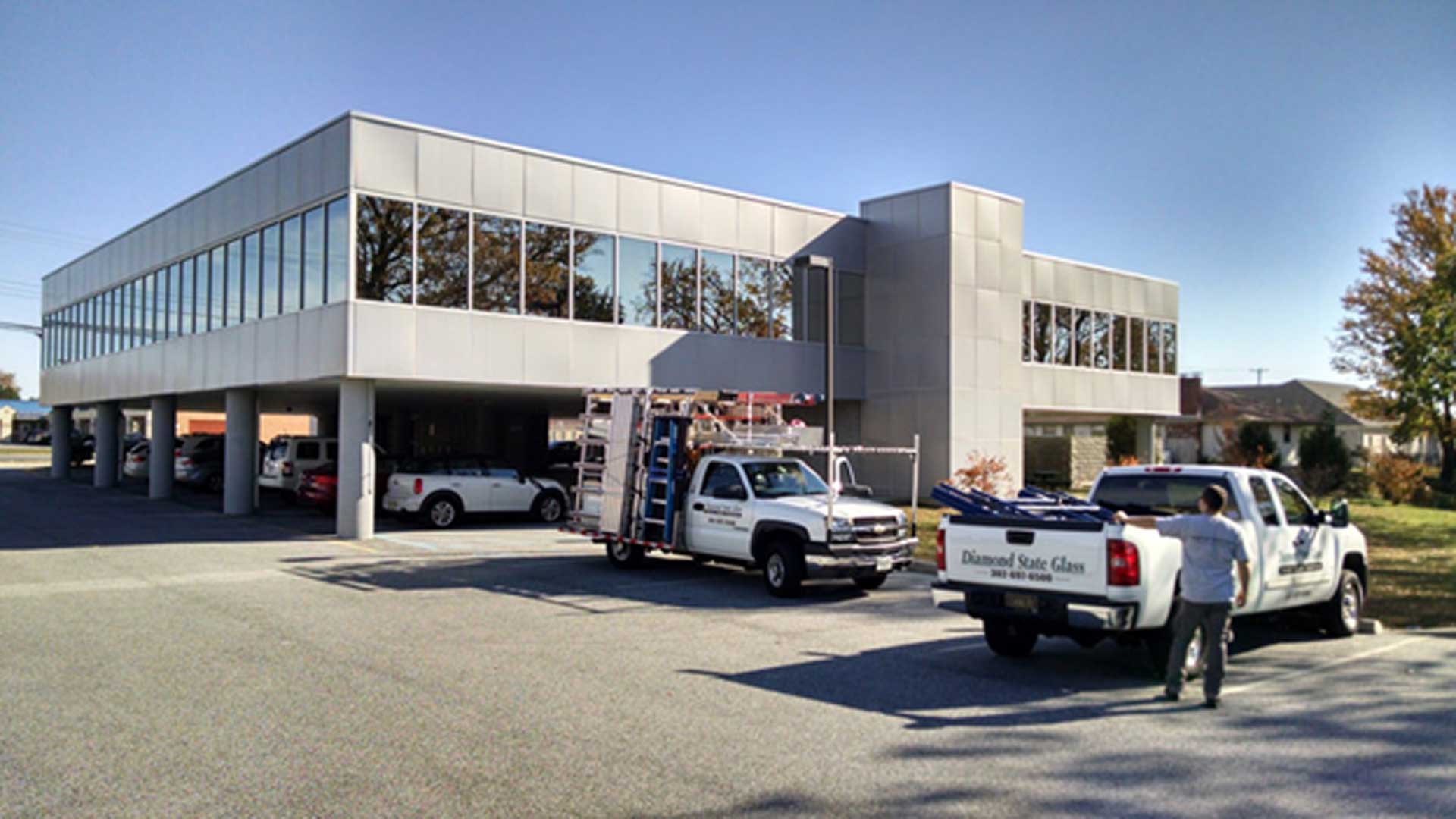 Face Your Customers With Pride With Aluminum Storefront Installation
The way you present your business to the world depends on a clean and refined storefront. Besides more easily attracting customers into your store, aluminum construction is built to last. Lightweight compared to steel and long-lasting under any weather conditions, our aluminum construction allows for the installation of glass windows to give your store the visibility and presentation it desperately needs. Our professional construction and installation specialists at Diamond State Glass know exactly how to make a storefront look pristine and ready for business. Come discover how your company can improve its street appeal.
The types of aluminum products we can use include:
Storefront window framing and installation
Door hinges, door framing, and doors
Handicap door closer installation
Weather-proof and water-tight framing and window installation
Call Your Diamond State Glass Designers Today in Camden, DE
You may ask yourself why you should choose aluminum over stronger materials like steel. While steel is strong, it struggles in harsh weather conditions, rusting and deteriorating with time. Aluminum has the advantage that rust does not form, and the lightweight material is great even in the harshest of rain, wind, and water. Aluminum also makes for a great glass mounting material, enabling our expert glass installers to install brand-new windows onto your storefront and give your business that clean and professional style your business deserves.
Diamond State Glass has a sterling reputation in Camden, DE and the surrounding areas because of their expertise in aluminum and glass installation and design. All aluminum construction is custom-made for your building's specifications, and will always be built with precision. Just like our namesake, we will make your storefront as tough as diamonds, and just as presentable.
We are located in Camden, DE, and we serve all of the businesses in the surrounding area every single day of the week. Give us a call today, and Diamond State Glass will take the stress of your storefront's construction out of your mind.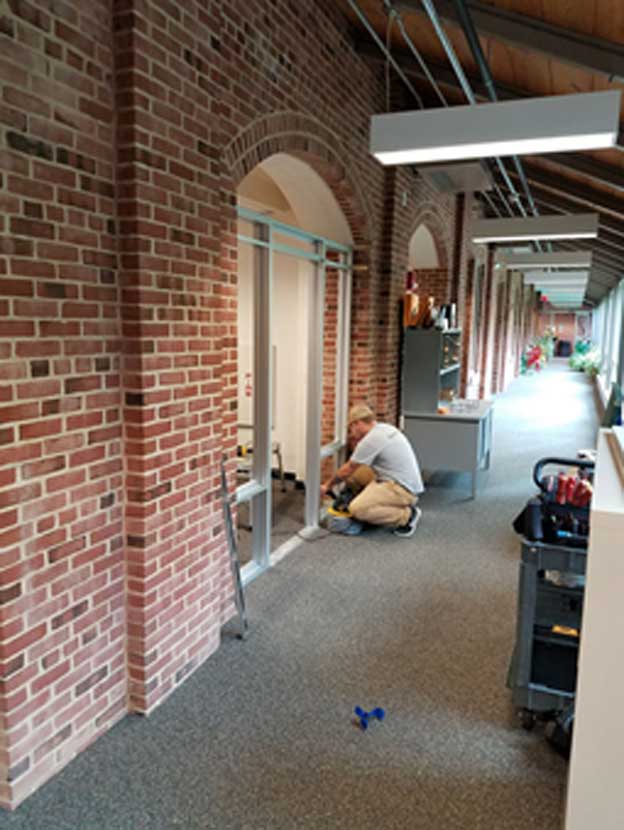 Aluminum Storefront Repairs
With decades of experience in the glass replacement and repair industry, Diamond State Glass is the most trusted source in the Camden area for your aluminum storefront repairs. No matter what piece of your storefront is in need of repair, we have the highest quality product and service available for your location.
Repairing Locks, Hinges, Storefront Glass, and More
From something as small as a single door hinge or windowpane to the entire glass front, Diamond State Glass has what you need. Our glass professionals are here to work closely with you for the specific requests you have for an exact repair or even an upgrade to your aluminum storefront.
Keep in mind that there are many different repairs that could be needed for your storefront, and some of them may be needed immediately. Luckily, Diamond State Glass is prepared with the best materials and service readily available, including:
Storefront Glass Repair & Replacement
Hinge Repair & Replacement
Door Closer Replacement
Automatic Door Closer Installation
Handicap Door Closer Installation
Lock Repair
Panic Lock Repair & Replacement
Exit Device Repair & Replacement
Water & Wind Leakage Repair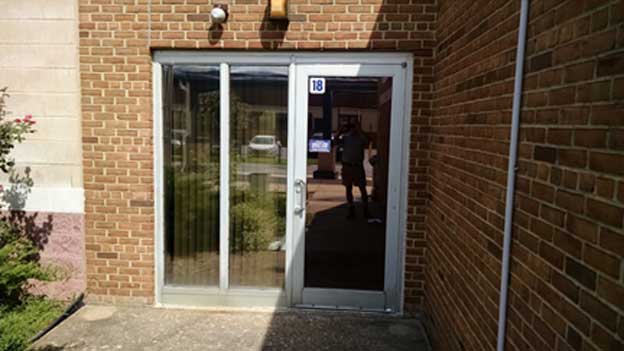 No Matter the Need, Call Our Glass and Aluminum Storefront Repair Specialists in Camden, DE
Do you have many different sections of your aluminum storefront that need to be repaired after a storm? Are storefront entrance doors squeaking? Is it time to install automatic doors or handicap opening doors? Or did a rouge baseball or another accident break a window? Whatever the case, Diamond State Glass has everything that you need.
Our decades of experience as Camden, DE's window supplier with the highest-quality glass have cemented our esteemed reputation. Come straight to us any day of the week. We are ready to get your aluminum storefront windows and doors all fixed up.
Our professionals are able to install all of the items mentioned as well as repair your existing doors. We can repair and replace them any time you need so that you have the strongest, most reliable storefront possible. As our name implies, Diamond State Glass provides high-quality products with superior strength and durability!
The experienced professionals at Diamond State Glass are able to come to you with every possible need you may have for your aluminum storefront repairs. It's our goal to make sure that you have the strongest, sturdiest, and most beautiful display around! Call or contact us today.