Mirror Sales & Installation Services in Dover, DE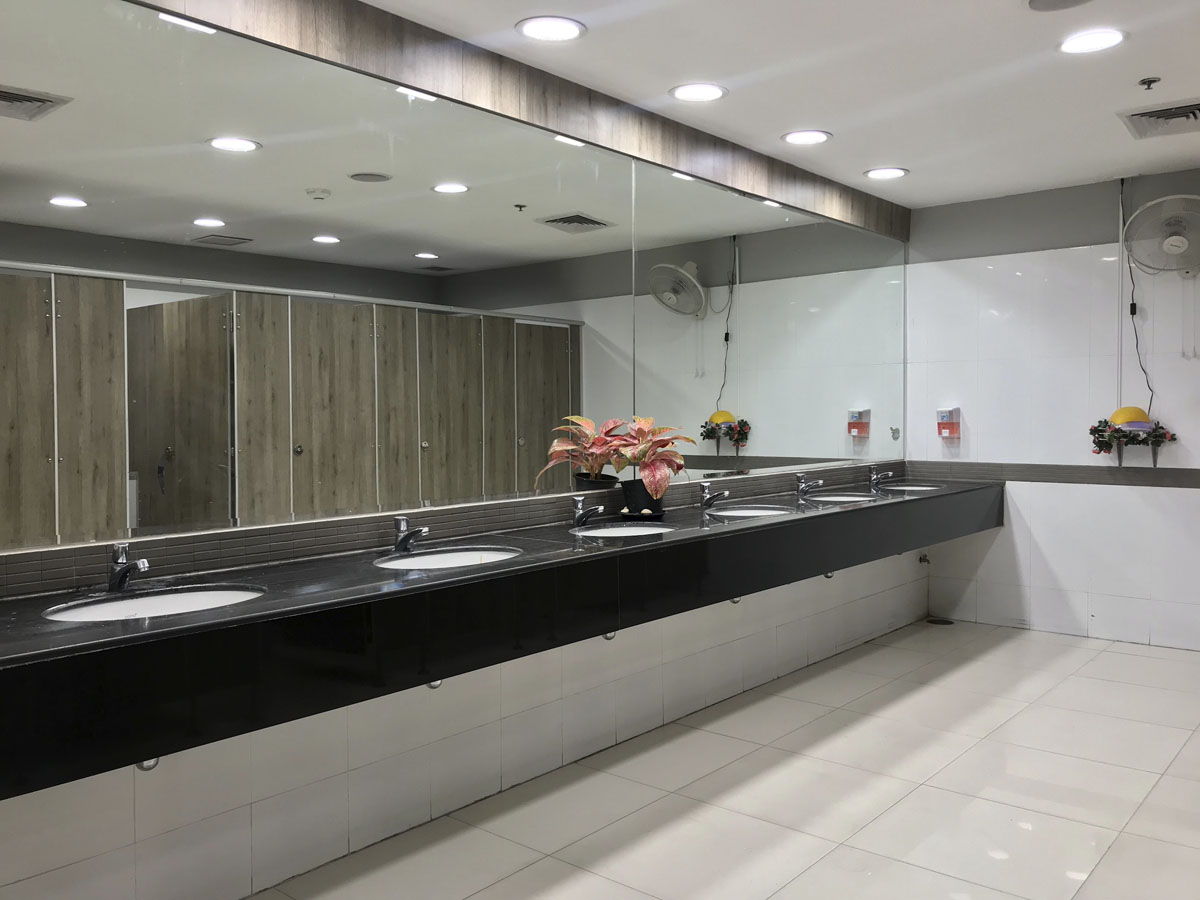 With nearly 20 years of experience in custom mirror sales and installation throughout Delaware, no one provides better service, products, or prices than Diamond State Glass. Whether you're in need of mirrors for your residential home or commercial property, we can custom cut any size or shape of premiere quality glass mirrors to fit your exact specifications.
Bathroom Mirrors
Mirrors are something of a necessity for all bathrooms whether residential or commercial. Most of these mirrors are custom cut to fill the entire space of specific wall dimensions. Whether you're building a home, office space, remodeling, or adding a bathroom, you'll likely want a mirror that fully covers the wall area above the vanity or sink.
The glass experts at Diamond State Glass offer on-site services to measure the exact dimensions of the wall space where mirrors will be mounted. After the bathroom mirror(s) have been cut to size, our professional and friendly glass technicians can provide quick, affordable mirror installation services. We'll ensure that the mirror(s) hang properly and securely—with safety backing—for years to come.
Choose from clear or tinted high-quality mirrors that have been safely tempered to resist scratching, cracking, smudging, and other damage common in cheap glass. See yourself in crystal clear clarity with custom-cut mirror sales and installation from Diamond State Glass in Dover, DE.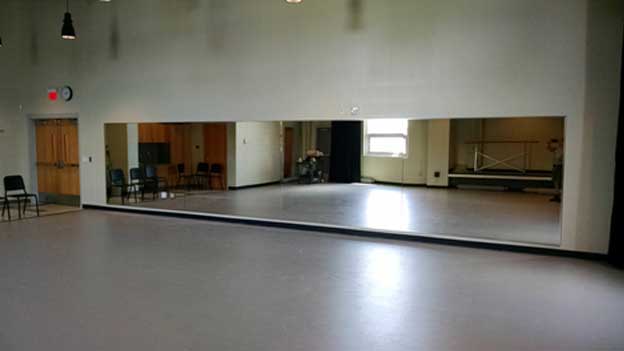 Exercise Room & Commercial Mirrors
Aside from bathrooms and vanities, many of our customers seek custom-cut mirrors for other large spaces, especially in commercial properties. We offer custom-cut mirrors that fill wall space from floor to ceiling. These often are seen in exercise rooms, gyms, studios, salons, retail stores, hotels, and more.
Such full-length mirrors reflect light and create a sense of larger space. Naturally, they are utilized in spaces where it's important to view things like body position, dance, hair, and clothing. However, custom-cut mirrors in any commercial space can greatly enhance overall appearance, elegance, and sense of space in a relatively inexpensive way.
Choose Diamond State Glass for all your commercial mirror product sales and installation needs!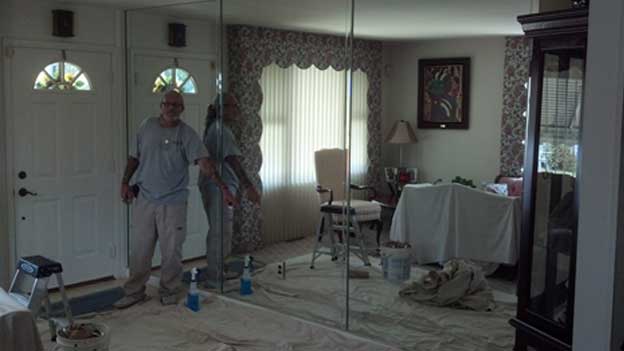 Dining Room & Home Decor Mirrors
Diamond State Glass can custom cut any size, shape, or thickness of clear or tinted mirror(s) to enhance your home decor and dining room or living space. We can sell these mirrors over-the-counter directly to the customer, if they already know the exact cut dimensions and thickness desired. This direct manufacturer to customer business allows us to keep prices more affordable than our competitors throughout Camden, DE.
With the most affordable and reliable mirror installation services offered, you'll never need to stress over how to safely transport or hang your new mirror(s). We've got it covered!
Contact us today with any questions regarding Dover, DE's premiere mirror sales and installation provider!