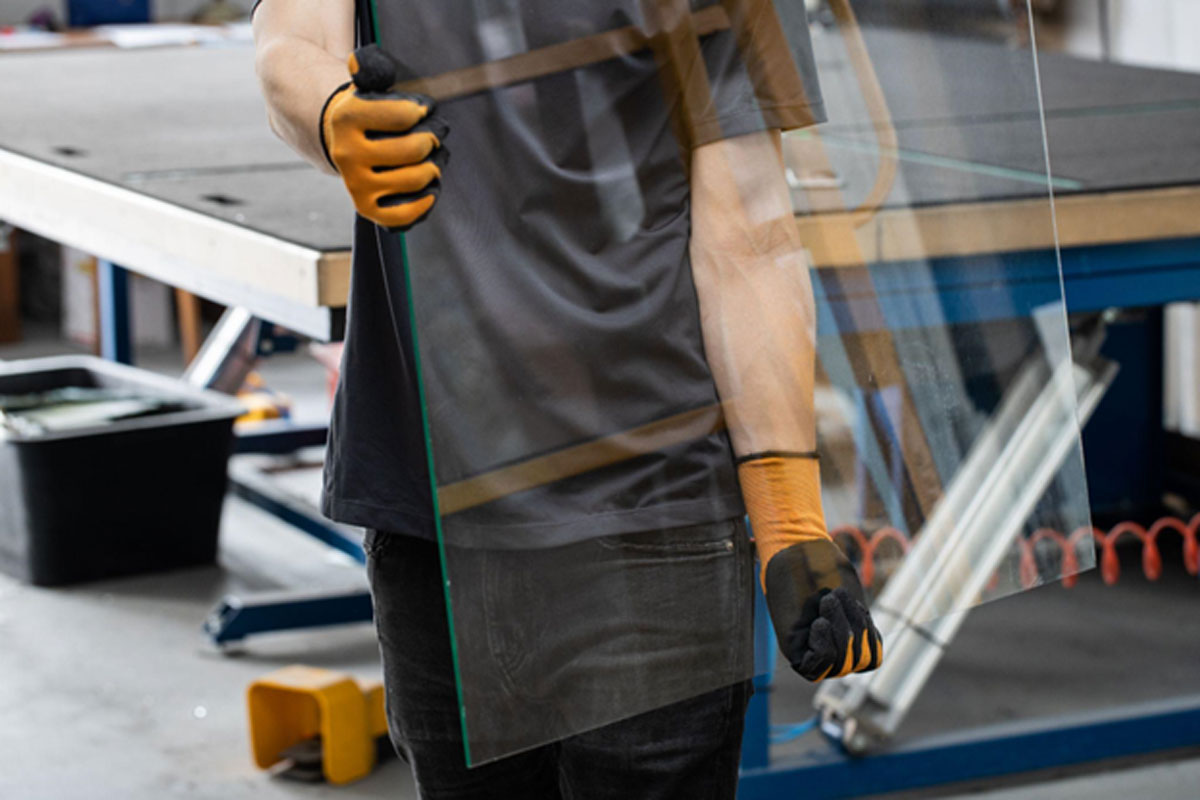 If you need the services of a professional glass company, chances are there may be many providers in your area. If you're not familiar with the glass industry yourself, the choices can feel overwhelming. Follow these six tips to help you evaluate a glass company and ensure you work with professionals that will provide high-quality results.
1. Consider Their Experience
When it comes to a service provider like a glass company, experience is everything. You want to know that the glass company you choose to work with has been in business for a long enough amount of time that it's clear they have the high quality, skill, and service level to satisfy customers. Look for the specific type of glasswork you're looking for as well. The glass company in question should have broad experience in the area you're looking for.
2. Make Sure They're Properly Licensed and Insured
This goes for any type of company you would be doing business with. Always make sure your service providers have the proper licensing and insurance for the job. These licenses are what allows a company to legally do business in your area. Insurance protects you, the customer, from having to deal with the headache if something major goes wrong.
3. Understand Their Customer Service.
Being a good company is more than just the work you perform. It's also about the customer service you provide. When choosing a glass company, you should find a business that puts the customer first by providing prompt and friendly service, efficient communication, and fair prices. A quick look at the company's website or a conversation with a representative should give you an idea of the priority the company places on treating its customers well.
4. Check Out Their Capabilities
When choosing a glass company, it's important to make sure that the company can perform the work you're looking for. Even if the job you're needing to hire a company for is relatively simple, a company that's capable of performing specialized work shows a level of expertise and commitment to detail that will likely carry over into any project.
5. Ask for a Free Estimate
A reputable, honest glass company will be able to provide you with a free quote or estimate on your project so that you can get an upfront idea of what costs will look like. Although final costs can change to an extent, this should be as accurate as possible and include costs related to labor, all materials, and any fees.
6. Read Some Customer Reviews
The great thing about the internet is that you have access to customer reviews that show previous customers' experiences with a store, restaurant, doctor's office– or glass company! It's easier than ever to understand a company's reputation within the community by reading through both positive and negative reviews online. You can read testimonials from past Diamond State Glass customers here.
Professional Glass Company Serving Dover, DE
If you're looking for a glass services provider, you've come to the right place. Diamond State Glass is a premier glass company with extensive experience in mirrors, residential glass, commercial glass, and more. We specialize in providing exceptional customer service and exceeding expectations on each job we complete.
Diamond State Glass is a family-owned and operated glass company that has two decades of experience providing high-quality glass products and services to Delaware residents and businesses. Based in Camden, Diamond State Glass has a team of friendly and experienced glass professionals serving all of southern Delaware south of the Chesapeake and Delaware canal. We're a local business, and strive to treat each of our customers like the neighbors they are. Contact us today for more information or to request a free estimate.